Water of Life
about us
Together with our water competence team consisting of water scientists, holistic doctors, naturopaths, nutrition trainers, hydro geologists, physicists, chemists, medicine journalists, water lovers and connoisseurs, we work tirelessly to disseminate knowledge about the beneficial, health-promoting effects of water . Dr. Johannes Pfaffenhuemer is a sought-after international water expert and has been giving lectures on the themes of health care / prevention, "living water and epigenetics" and water tastings from Vienna to Berlin, Zurich and Prague for many years. We are convinced that water is our elixir of life and our most important life provision.
Water is not simply water
Our premium waters are natural, full of life and mature spring waters that combine original purity with quality and taste.
We are
We love water and would like to share our love of this element with you. Water is as important to us as the earth from which it flows, the air we breathe and the fire that ignites our hearts. We have a long-standing friendship and a shared passion for water, a healthy diet and for a vital attitude towards life. We come from different countries in the world. We are experts and amateurs who share their experiences and love for this element as a basis for our life with nature.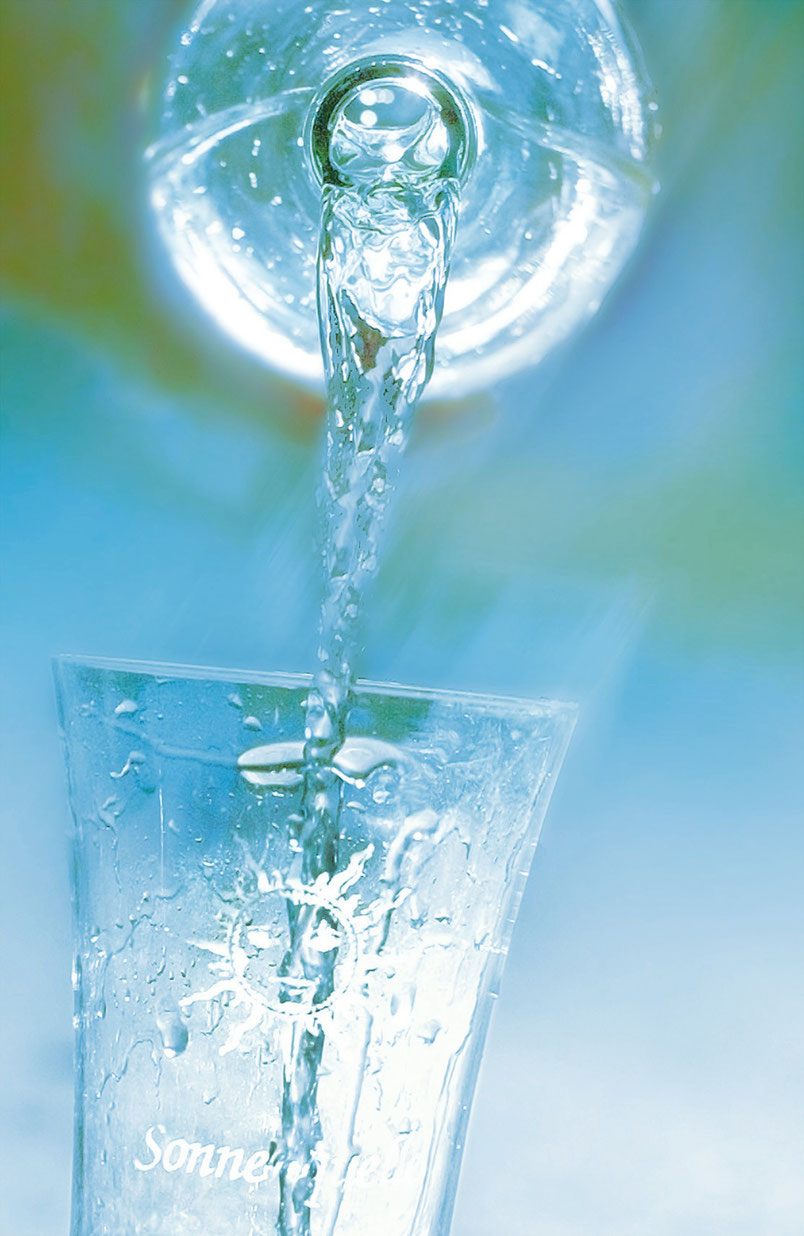 Where do our quality waters come from?
In Austria, Germany, Switzerland and other European countries we have access to the best, purest and most dynamic water sources. Our waters with high cell availability and wholesome taste , are very beneficial for health, vitality, beauty and a genial lifestyle.
Are there different sources?
Yes, of course, 6 sources and 9 varieties. The St. Leonhardsquelle, was rediscovered in 1734 as a "Holy Bundle" historical source. Numerous votive tablets in the pilgrimage chapel tell stories about this special water, which is dedicated to St. Leonhard. The Artesian St. Georgsource rises in the Ruhpolding mountains and has been known far beyond the Chiemgau as the "Zeller Source" for decades. Every water has its own character. This arises during its long journey through layers of earth and rock, where it is exposed to a wide variety of influences.
How does the water get to us?
Thanks to our sophisticated logistics concept, you can get your order anywhere in Austria extremely conveniently to your door. And with just one click.
What makes our water so unique?
Water of Life sees itself as a water sommelier for a healthy, vital, long life from a young to a mature age. In our lives it is important to consciously enjoy water. Information is stored in the water that resonates with every individual. We therefore recommend that you only drink the best quality water. Our sources are real treasures, exclusive and unique. With us you have easy access to limited, exclusive quality brands.
Why this homepage?
All of our expert knowledge motivated us in 2016 to create Water of Life and this homepage for you. We share our expertise with you in the form of technical articles, texts, images, videos, interviews with experts, doctors, scientists, naturopaths and many other water lovers.
Why the name Water of Life?
Water is life. Water is our life, our passion and our elixir of life. Water with high cell availability is the best and easiest way to have a healthy, beautiful and vital life from birth to an old age. Our name is not just a program, but above all our philosophy of life.
Our philosophy
Our most important task is to give as many people as possible the opportunity to enjoy natural, exclusive, quality water. Whether in the organic market or online – we are everywhere if you are looking for healthy, fresh, pure and unpolluted spring water. With us you will only find quality water from the best sources.
Only the best water for you
And how do you find your personal water? With a sensor test specially developed by us as part of water tastings. With our expertise, we enable you to immerse yourself in the new water worlds online and offline. In this way you will gain even more water knowledge in connection with epigenetics, the body's own sensor technology and many other water secrets.
Enjoy reading!
Your Water of Life editorial team
We are here for you!
Just write us an emailor use our contact form!