The Investment Loan
"Your Investment!"
Would you like to invest in an economic-ecological and social-ethical company that also serves to protect our health and our most important resource, drinking water? Here you will find the most important information about Water of Life GmbH:
Within 12 months – currently in the period from January 1st, 2021 to December 31st, 2021 – you can invest up to max. EUR 50,000 either as a one-time payment or in small amounts / partial amounts:
EUR   50.000,–
EUR   40.000,–
EUR   30.000,–
EUR   25.000,–
EUR   20.000,-
EUR   15.000,-
EUR   10.000,-
EUR     5.000,-
We can accept amounts in excess of EUR 5,000 if you declare in writing on a supplementary sheet provided by us that the loan is appropriate for you:
invest at most twice your average monthly net income calculated over twelve months, or invest a maximum of 10% of your financial assets.
The provision of this information is voluntary for you and is in your own interest!
The maximum investment loan amount is EUR 50,000.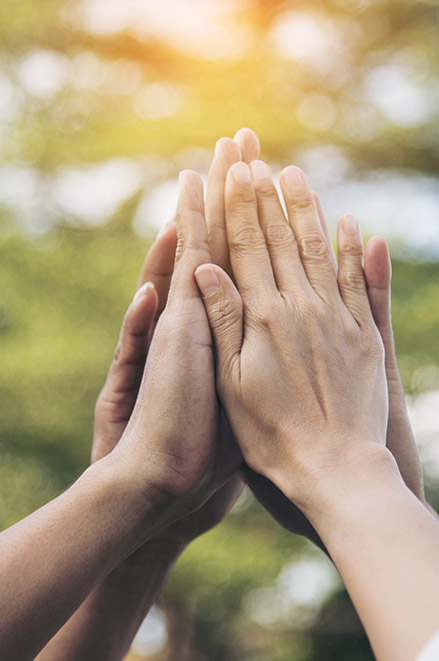 We offer attractive remuneration for your investment in our company:
7% return on investment pa – annual interest in the form of:

3% voucher for a drinking water subscription – the best opportunity to obtain and enjoy quality drinking water for your personal health care from Water of Life every day
plus 4% direct interest payment in the form of an annual transfer to your account.

or 7% interest pa – annual payment by bank transfer to your account
INVESTMENT LOAN CONDITIONS
The term of the Water of Life investment loan is at least 5 years. After 5 years, both you and Water of Life GmbH can terminate the investment loan at any time with a notice period of 3 months.
If you need your money before the end of the 5 years, we grant you a special right of termination in the first 5 years with a period of notice of 12 months.
Interest is calculated annually on December 31st. In January you will receive a product voucher from us for the drinking water subscription (our quality drinking water will be delivered to you free of charge) in the amount of the interest accrued, or if you have chosen this option, the interest income will be transferred to your account.
The first interest calculation will take place in December 2021! In January 2021 you will receive the first goods voucher or the first transfer of interest to your account.
The goods voucher is valid for an unlimited period and can be redeemed at any time at Water of Life GmbH: in person or by telephone in our back office or in our own online shop.
Honesty, reliability and credibility are very important to us. We are a company that attaches great importance to transparency: We invite you as a lender to the annual presentation of our balance sheet figures at our headquarters in Seewalchen / Attersee in the spring after the completion of our annual financial statements. As part of this event, we will explain the figures for the past financial year and inform you about the current course of business as well as current and future projects. On this day you have the opportunity to talk directly to our management and to convince yourself of the quality of our work and our services.
In addition, we have to meet our information obligations to investors, based on the Alternative Financing Act (AltFinG). You will therefore find information for investors in accordance with AltFinG in our brochure "Water of Life – Participation Model Emission 2021". This information includes the key data on the company and the investment loan, including the current annual financial statements and a business plan. The 2021/22 issue is limited to max. 3 million euros.
This investment loan is – the legislator obliges us to use this wording – a "qualified subordinated loan". Our own claims and the legislature also oblige us to draw your attention to the risk of such a subordinated loan: In detail, this means – that in the event of the insolvency or liquidation of the borrower, the repayment of the loan and/or the interest can only be made after other ( senior) creditor or – that the repayment of the loan and/or the interest depends on the economic capacity of the borrower. The repayment including interest is made only from the freely available annual surplus or from the freely available assets* of the borrower, after all other creditors have been satisfied.
All payments from this loan are made on time, provided they would not overwhelm the economic capacity of Water of Life (e.g. if several large loans are terminated at the same time). In this case, payment will be made as soon as Water of Life has sufficient funds.
The borrower is Water of Life GmbH, 4982 Kirchdorf am Inn, Ufer 19 Commercial Register No.: FN 420 758 m / LG Ried
You can find all the details in the loan agreement, which you can request by phone or at www.wateroflife.at/ participation model can be requested.
* The freely available net income or the freely available assets are to be understood as meaning unrestrictedly available funds, but not assets in the form of real estate, inventories, customer receivables and similar.
We are happy to answer any further questions you may have about the Water of Life investment loan by phone on +43 664 444 9337 or by email: office@wateroflife.at