Our past and future
"...the idea: the Water of Life participation model!"
Successful for over 450 years – for the benefit of our customers!
The history of our family business goes back to 1569.
Our 450-year company history is built on the trust of our customers, our business partners and employees – and many great entrepreneurs.
"If you don't keep up with the times, you keep up with the times!"
In order to be successful in the long term over 17 generations, it is necessary to reinvent yourself again and again – and we did that successfully a few years ago with the founding of Water of Life GmbH.
Founded in 1569 as a scythe hammer company, the Caspar Zeitlinger company was the largest scythe factory in the Austro-Hungarian monarchy around 1850, with over 500 employees. After 1945, the company started producing building and furniture fittings, and as a result, stamped bent components have been manufactured for the automotive and building industries for over 70 years.
In the last 30 years there has been an increased focus on service: since 1992, more than 200 companies have set up integrated management systems: ISO 9000 (quality), ISO 14000 (environment), ISO 18000 (health and safety), ISO 26000 (CSR). As part of projects in the field of workplace health promotion, the focus as from 2005 was on food No. 1 – drinking water!
Water of Life GmbH was founded in 2014.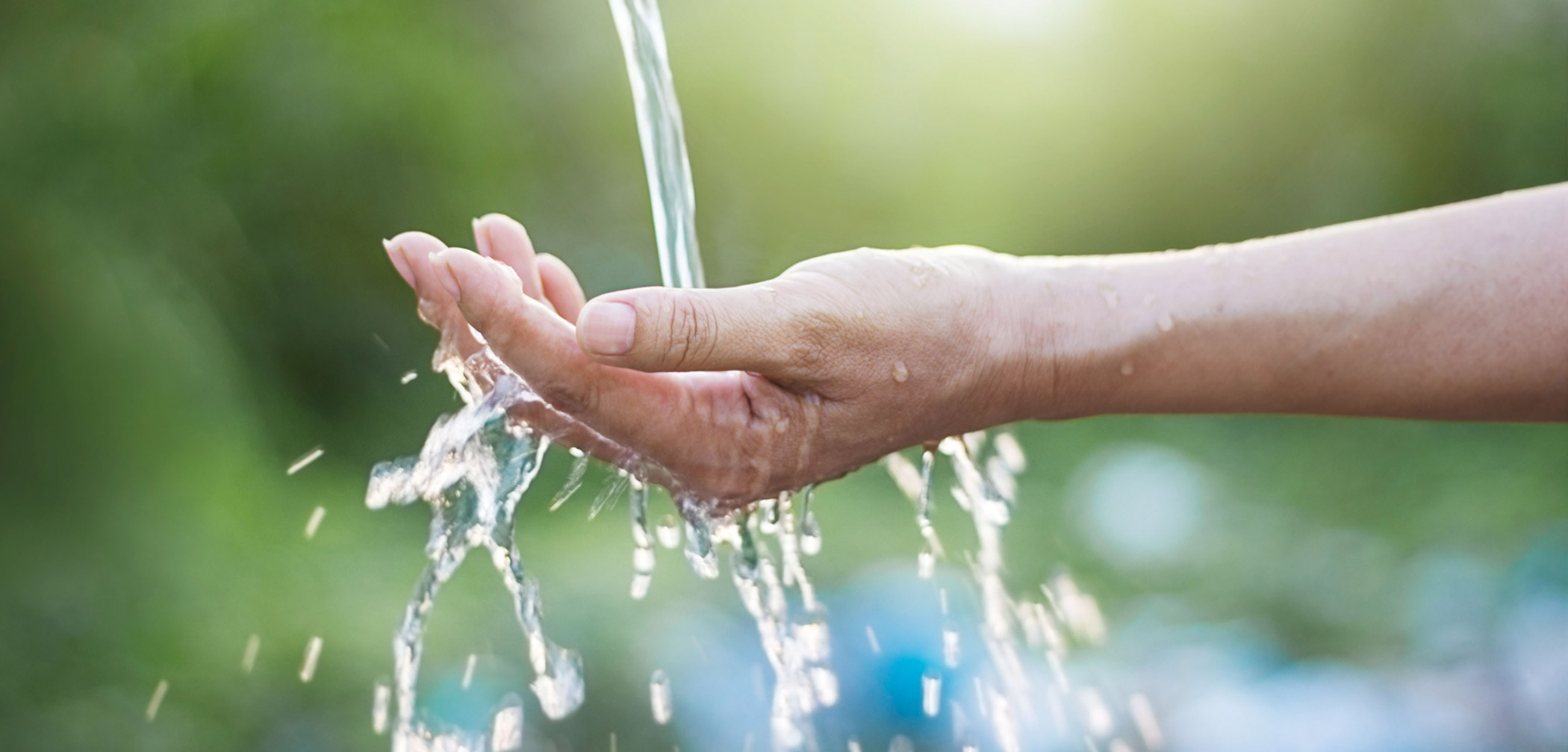 The Idea
Successful with a new financing model
Since the start of the financial crisis in 2008 and as a result of the banking regulations imposed by Basel 3 and 4, companies in the expansion phase have been subject to increasingly stringent requirements to borrow money from banks for investments.
For Water of Life, too, the loan conditions of the established financial and banking institutions are now proving to be unfair and therefore uninteresting, i.e. unreasonable.
Therefore, we have opted for a new alternative financial model that is completely independent of banks:
We offer you a temporary investment in our company.
Our role models are the cooperatives, which have been operating successfully on the market in this way for centuries. What is essential is the financial participation with individual capital contributions directly in the company and identical to the company purpose – completely independent of banks and financial institutions.
Successful CROWD INVESTING in Germany
As early as 2019, we decided on the financing model for private investors that is completely independent of banks: "CROWD INVESTING".
Our investment offer, which has been checked and approved by the Federal Financial Supervisory Authority (BAFIN) in Germany, can now be found on several platforms such as Öko-Zinsen DE, Anlagehafen DE and Investcrowd DE.
In the next step, we offer potentially interested investors in Austria direct participation as part of a Water of Life Investment loan.
Successful projects require energy for new innovations
Our goal is a financing structure independent of banks.
Initial situation
"Water heals and is the gold of the 21st century!"
Access to clean drinking water is a human right for us! We are guided by the UN Agenda 2030 – and the 17 Sustainable Development Goals – SDG 6 (clean water) and SDG 14 (sea – life under water) in order to sustainably secure our most precious resource – water!
Water is a scarce commodity worldwide and is becoming more and more precious!
The United Nations expects a world population of 10 billion people in 2050…however, water resources remain the same!
Up to 1.8 billion people worldwide do not have access to clean drinking water
Another 2.4 billion people suffer from inadequate sanitary and hygienic living conditions (drinking water pipes, sewage system, etc: WASH projects: Water Sanitary Hygiene)
50% of all hospital beds worldwide are occupied by patients due to unclean water (UN study from 2016)
As an economist and preventative scientist, I have been working scientifically with water for over 25 years. Today I have a lot of experience with drinking water and have been giving lectures on the topic of the 5 elements of prevention between Vienna, Berlin, Zurich and Prague for years.
We have been building up the market for the St. Leonhardsquelle in Austria since 2010 (www.st-leonhards-quellen.de). This quality water with the highest cell availability is today the No. 1 drinking water in the German naturopath and organic scene:
Organic wholesalers and retailers, health food stores, drugstores, naturopathic and alternative medicine, naturopaths, energetics, rehabilitation and health clinics, wellness and organic hotels/resorts – with over 50% market share in health waters.
In 2020, over 50 million liters of quality water were bottled and sold to health-conscious customers (LOHAS) in the D-A-CH region.
Successful project – quality drinking water from Austria:
Acquisition of spring 211 in the Mühlviertel!
The drinking water source 211 is located in the Mühlviertel, in Ulrichsberg in the north of Upper Austria. This is a high-quality water from crystalline. Water of Life GmbH owns the water rights here for the next 27 years. In this way we can use a total of 420 million liters of water in a way that is kind to nature.
An important guiding principle of our company is that we do not use water from springs that is fed from surface water. This is also the case in the northern Mühlviertel. Our source there is at a depth of 211 meters – hence its name 211.
Construction of an innovative bottling plant in Upper Austria in a central location!
The business model of Water of Life GmbH is aimed at the health and anti-aging market. This rapidly growing niche market includes the supply of high-quality drinking water from our own springs. "Water of Life" stands out from the competition thanks to its permanent market presence and the use of transport-optimized packaging (BiB = Bag in Box). We stand for economical and ecological distribution (ecological footprint: minus 80% CO2 pollution).
Austria is considered one of the safest
and most stable countries worldwide.
Austria has a lot of high-quality drinking water and springs
and therefore offers optimal conditions as an exporter.
Global future market water
Access to fresh drinking water – a key factor for the future
Water is our livelihood. Our life is unthinkable without an adequate water supply. As the quality of water decreases more and more due to the increasing demand, the number of people who have a strong need to buy high-quality, living water is increasing. Studies and market research show that the number of people in Western Europe who consciously do something good for their bodies every day and drink high-quality water is increasing by 10 to 15% every year.
1.8 billion people worldwide currently have no access to clean drinking water.
Water scarcity is indeed one of our greatest challenges on earth. The supply of fresh water is not increasing and supplies on earth are unevenly distributed. Today almost 2 billion people do not have access to clean drinking water. While there has long been a water shortage in North Africa and the Middle East, the first signs of a shortage of drinking water are also appearing in Europe (e.g. Spain and Italy).
Water of Life is about securing drinking water resources in the countries along the New Silk Road / Belt in Road.
This cooperation currently includes 70 countries with 4.4 billion people. Of these, 60 countries have problems with supply of drinking water!
We are currently being offered national and international wells and drinking water sources that we can either buy directly or acquire the water rights for the next 30-50 years.
Which 3 countries in Europe have the best/worst drinking water? (on graph)