With one click to the table
Our Water of Life investment loan
Our Water of Life project
From the Source
direct to the table

From our Alps
natural mineral water, a mature water from artesian sources in a glass bottle

Drink consciously
Live consciously: Measurements confirm physically and chemically the high bio energetic and bio sensory qualities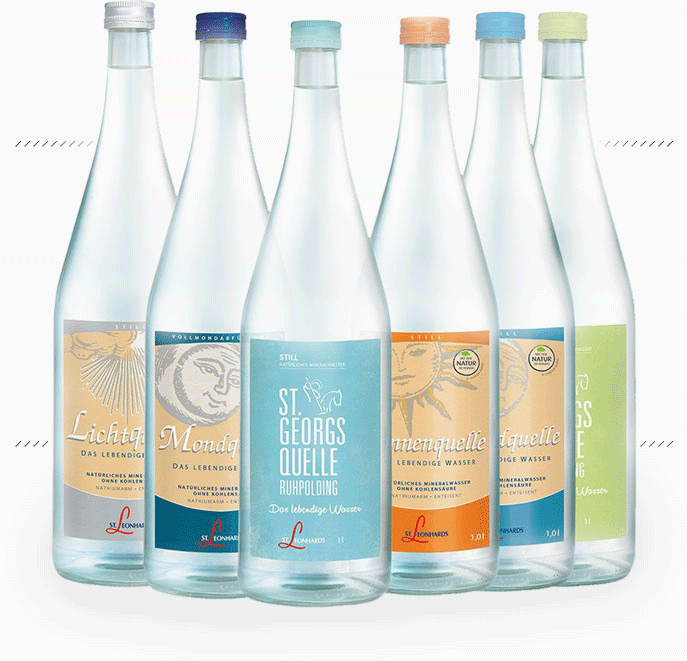 Try – sense - decide
In addition to minerals and trace elements, mature waters have their own individual soul

Living Water
wherever natural energy can be felt, water has always been a natural medicine!
Water of Life
for healthy living
Maximum transparency
Enjoy water consciously. Only drink the highest quality water from the best sources. We will inform you about the positive effects on your body.
Extremely comfortable
Thanks to our innovative logistics, we can deliver the water from the source to your front door.
Real treasures
Exclusive and unique. Quick and easy access to limited, exclusive quality water.
The initiator and founder
Dr. Johannes Pfaffenhuemer
"Water is our life, the No. 1 nutrition source – it has always been a natural healer!"
Think of the tradition of water medicine, hydrotherapy for the Greeks and Romans or the cold water therapy of the pastor Sebastian Anton Kneipp. Our premium waters are natural, full of life and mature spring waters that combine original purity with quality and taste. They come from the best sources in the world, are unencumbered, free of chemical additives and support the vital functions of the body particularly well.
exclusive quality water
Water of Life gives you the opportunity to enjoy exclusive quality water!
Our sources
for your health